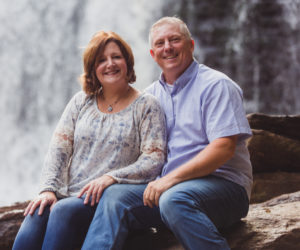 This election is NOT about Shawn Wright. This election is about our families, our children and our future. Shawn does not view the Roswell City Council as a stepping stone to higher office. Shawn believes that he can bring a fresh, outside perspective and leadership that will protect Roswell's history while uniting our various factions to a stronger future. Our demographics are changing and we need someone who can lead people from various backgrounds in order to forge the right path for Roswell's future.
Lead.
Shawn Wright brings fresh energy and ideas to Roswell's civic governance as well as proven corporate and community leadership. Whether it's in a military, corporate or nonprofit setting, Shawn has always led by fostering respectful dialogue and building common ground among groups with diverse opinions. He has coached many of Roswell's youth in all levels of baseball and continues to lead youth baseball camps for hundreds of Roswell's children. He will work hard to gain consensus, but make tough, principled decisions even in the face of adversity. He serves on his church board which provides leadership and direction to a congregation of members from over 20 countries and multiple ethnicities.
Serve.
Shawn has lived a lifetime of service to his country and community. After serving his country overseas for seven plus years in the United States Air Force, Shawn now serves the Roswell community through his local church and various civic associations including the Roswell Youth baseball Association where he served as a Head Coach and Board Member. Shawn now feels called to serve the entire community of Roswell in public office by using his skills and experience to represent the rich diversity that makes up our great city.
Unite.
Throughout the course of his career, Shawn has partnered with people from approximately 50 countries, dozens of ethnicities, and many religious and non-religious backgrounds to get things done. He will work hard to bring that same balanced view and a steady voice to the City Council and our City. Our future depends on our citizens uniting together to achieve greatness. Shawn will be a voice for those who currently feel like they do not have an advocate in decisions affecting Roswell. He will work hard to build consensus towards common-sense solutions that benefit ALL of Roswell.